Laser Co2 is the first laser used in dermatology. The absorption of this laser by water molecules makes it an excellent tool for controlled and precise tissue ablation.
The very fine laser beam (0.5 to 1 mm) vaporizes and removes the treated tissue, at the same time coagulating it. The precision of the laser beam allows excellent healing with a very good aesthetic result.
It treats various benign but sometimes unsightly skin lesions on the face and body:
Dermal nevi and thick moles on the face (forehead, nose, cheeks, chin), neck and body, lesions. They must be analyzed before treatment by the dermatologist with a dermatoscope, in order to check their benignity
Sebaceous adenomas, small pinkish-yellowish facial lesions in the form of small craters
Adenomas around the eyes (Hidradenomas or Syringomas of the eyelids)
Xanthelasma, yellowish deposits of cholesterol from the inner corner of the eye, on the upper and lower eyelids.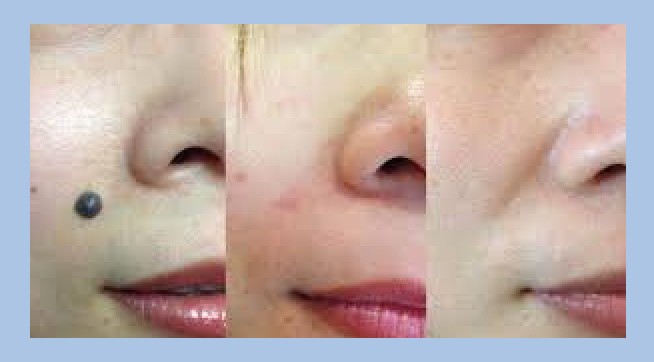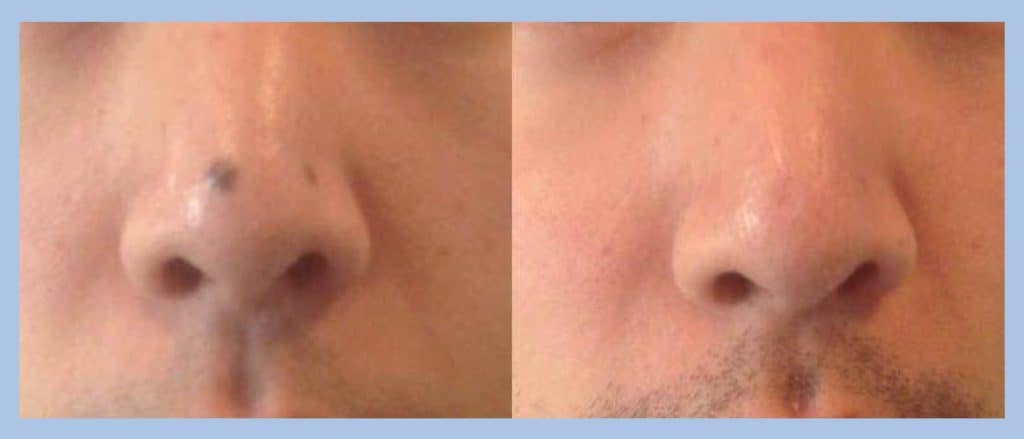 Treatment process
Anesthesia is performed by applying a cream 45 minutes before treatment, or by injection.
Eye protection glasses or covers are worn during the session.
The lesion(s) are vaporized by laser.
It follows a small abrasion that can be left in the open air or covered with a small bandage.
An antibiotic and healing cream is then applied for 1 to 2 weeks depending on the size of the initial lesion. A small flat redness (pink) persists for a few weeks. It must be protected by sunscreen.
In the rare cases (5%) where the mole regains a bit of thickness after a few months, it can be discreetly taken up by laser, by applying an anesthetic cream beforehand.