Skin Booster
A medical technique invented in France in the 1950s, mesotherapy is now widely used in aesthetic medicine. It aims to revitalize, hydrate and fill in fine lines on the face, but also on the hands, neck and neckline. A mixture composed of antioxidant vitamins, trace elements and uncrosslinked hyaluronic acid is used as a coating to place the anti-aging active ingredients directly in the dermis ensuring bio-stimulation of the treated areas. Mesotherapy remains a medical treatment carried out by the doctor or his assistant under medical supervision.
Dermatologists at the Centre de Dermatologie Riviera will explain the benefits you can expect from this treatment during an initial consultation.
Treatment
The treatment is carried out under contact anesthesia by applying Emla® cream approximately 1 hour before the procedure. Using a special cannula or a fine needle, a mixture of fluid hyaluronic acid and antioxidant vitamins is deposited over the entire area to be treated. Occasionally small papules, some bruising or redness may appear for a short time (2 to 3 days) which can be made up without causing social eviction.
At the Centre de Dermatologie Riviera, we use micro needling with Dermaneed® technology for certain indications: this is a gentle procedure that stimulates the fibroblasts of the skin in order to obtain a regeneration of collagen, thereby improving the appearance and the texture of the epidermis.

This automated technique makes it possible to treat large areas in a reproducible manner with almost perfect tolerance. In order to optimize the results, micro needling can be practiced immediately after carrying out a light peel with fruit acids.
Result
Mesotherapy rehydrates the skin which will regain firmness and radiance. The antioxidant effect of vitamins is interesting in the long term for the prevention of skin aging if the sessions are performed regularly, the results occurring most often after 4 sessions.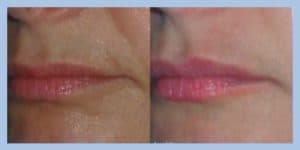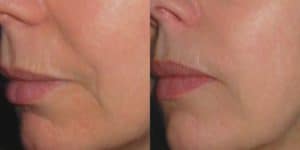 Treatment duration and frequency
The face, neck, pleated neckline and back of the hands are treated in 4 sessions 15 days apart, then a maintenance session every four months.
The sessions last from 30 minutes to 1 hour depending on the area to be treated.
Mesotherapy rates
Whole face CHF 250
Neckline CHF 350
Neck CHF 250
Hands CHF 350
Scalp CHF 250
Skin Booster
In some cases the dermatologist use a slightly more consistent hyaluronic acid gel which allows to rehydrate the skin at the level of the deep dermis allowing to:
Delay the appearance of the first wrinkles from 35-40 years
Restore radiance to the complexion
Increase the elasticity and tone of the skin for mature skin from 45-55 years
Eliminate the wrinkled appearance of certain skins altered by aggressive external factors (sun, tobacco, etc.)
The doctor lays the whole face by micro-injections, emphasizing the marked areas such as around the eyes or mouth.
Like conventional mesotherapy, this treatment is performed under anesthetic cream either with a very fine needle or with a non-traumatic foam tip cannula.
Skin Booster rates
Whole face CHF 300
Neckline CHF 500
Neck CHF 300
Hands CHF 500
Scalp CHF 250